Mantis World shortlisted for BITC Award
We're celebrating after being shortlisted for the UK's longest running and most prestigious awards programme, championing responsible business in the UK and abroad.
The awards champion the most inspiring businesses who are making a difference by taking action to build more inclusive workplaces,
stronger communities and tackle our biggest environmental challenges.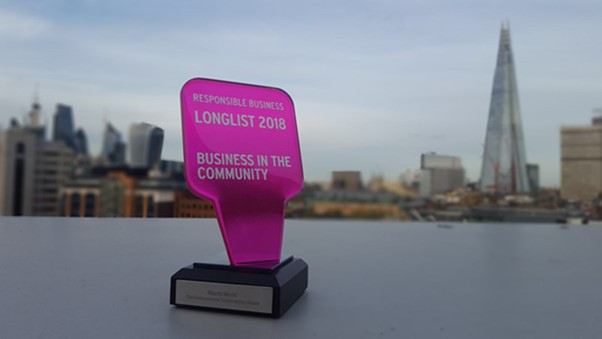 Mantis World have been shortlisted for the Environmental Sustainability Award, focusing on resource management, tackling climate change and nurturing healthy ecosystems.
To coincide with the start of the Responsible Business Week, on the 23rd of April, a celebratory reception of recognition was held by the hosts,
One Hundred, Omnicom, on Bankside. Senior representatives from each longlisted company were invited to attend the celebration.

The Responsible Business Week is an annual initiative aimed at increasing awareness of the positive contribution of businesses to society.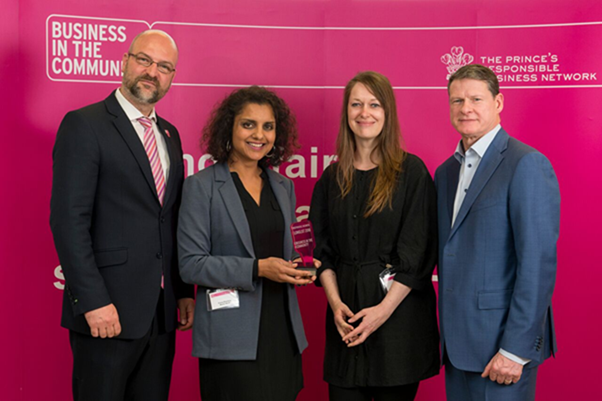 Amanda Mackenzie, Chief Executive of Business in the Community, said:

"More than ever businesses are expected to play their part in creating the society we all want. We are proud of Mantis World who have been shortlisted for the Responsible Business Awards 2018 for their work in helping to build healthy communities with successful businesses at their heart. It is good to see that sustainability is being embraced in one of the world's most polluting industries. This is clearly a very forward thinking company that has been considering and working towards a sustainable approach to the environment for a number of years""
To find out more about Responsible Business Week and the Awards, please visit www.bitc.org.uk.