Understanding we have a responsibility to everyone who contributes to making our clothing, we ensure that they work in fair conditions for a fair wage and in an ethical and sustainable manner. Our code of conduct is a shared commitment between us and our partner suppliers and factories and is a set of standards that we live by.
We only work with reputable manufacturers who have a clear ethical and social policy with relevant and recognised certifications that are in line with our own ethos and Code of Conduct.
We only work with mills that have a suitable and effective Effluent Treatment Plant (ETP) to ensure that the water used in the wet processing/ dyeing stages of our production is safe to be put back into the environment.
In order to ensure that our garments are kind to skin and with no potentially harmful dyes or chemicals used during manufacture, we insist that all our fabrics and garments are certified according to Standard 100 by OEKO-TEX® (Class 1).
We ensure that we know where the organic cotton used in the manufacture of all Mantis World garments comes from and, in keeping with our ethical policy regarding the use of child or forced labour, continue our pledge not to use cotton from any regions identified with systematic human rights abuse.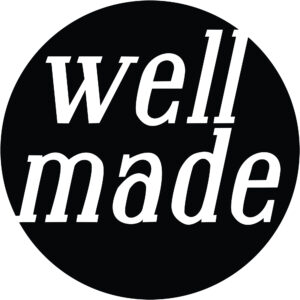 To us, a Well Made garment is more than the final garment. It's one that was made fairly, respecting the environment and the people throughout the supply chain. Put simply, it's Well Made clothing, made well.
Our Social Responsibility Requirements:
No child labour
No forced labour
No physical disciplinary measures
No discrimination of any kind
Fair wages, reasonable working hours and overtime pay in accordance with local legislation
Freedom of association and rights to collective bargaining
Paid Maternity leave
A clean, healthy and safe work environment
On-site health clinics or a first-aid centre
A policy of social accountability
Anti-Bribery policy
Anti-Corruption policy
Protection and preservation of the local environment including:
Consideration of scarce resources
Careful waste management
Policy to reduce, reuse and recycle
Effluent Treatment Plants to ensure clean water is returned to local water systems.
Every country is different and each of our manufacturing partners provides different benefits depending on local needs. These can range from:
Free or subsidised meals
Free standard medication and health education
On-site childcare facilities
Food assistance for employees' families
Support of local community groups.