Come and say Hello at P&P!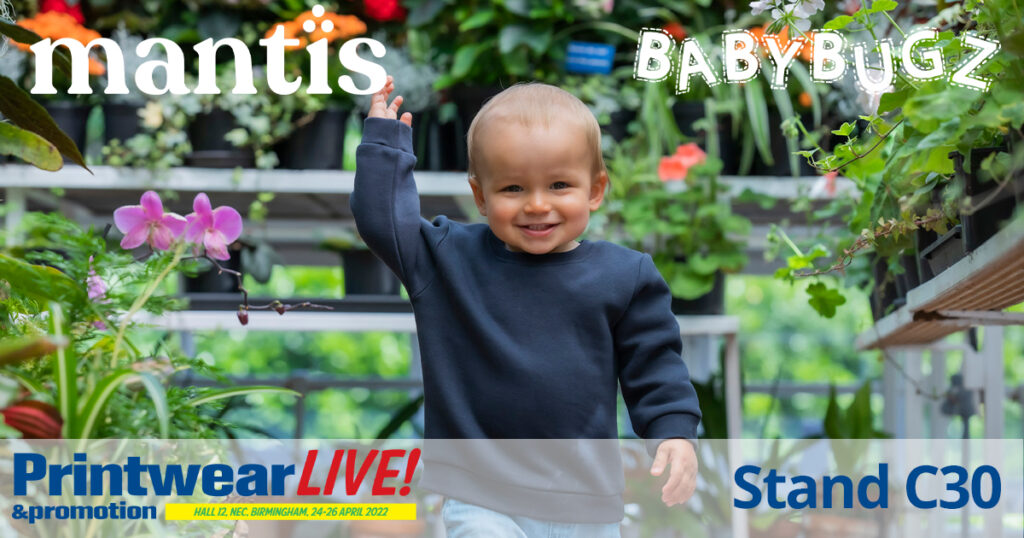 Printwear&Promotion Live is back for 2022!
We are so excited to be returning to P&P this year, it's felt like a long time since we were all able to meet! Come & check out our new Essentials collection that introduces coordinated styles running through the Mantis, Mantis Kids and Babybugz ranges. Combining the best of our sustainable credentials with fun, fashionable styles that are perfect for decorating.
What you can expect on our stand
Our friendly team will be on hand to discuss all things sustainability, demonstrate our Impact Calculator, which allows the wearer to see the environmental savings of going organic, and to introduce you to In-Conversion Cotton.
Presenting at the Knowledge Centre
Mantis & Babybugz Brand Ambassador Laura Parrott will also be presenting at the Knowledge Centre. Her seminar 'The ever-changing world of sustainable & organic – what it means for your business' promises to give informative insight into a topic that is at the forefront of industry-wide discussions. Join her at 12.30 on Monday and 2.30 on Tuesday.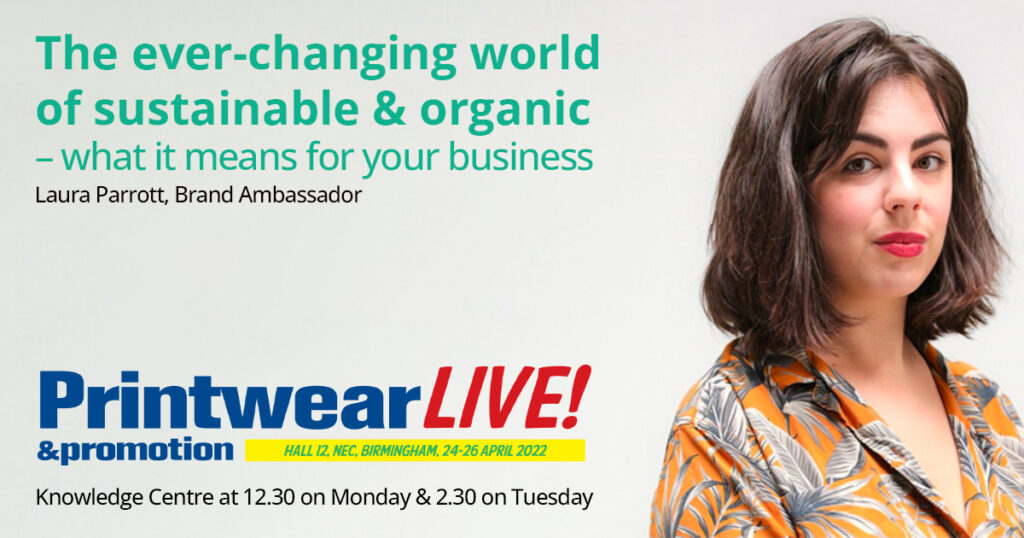 Register for free
You can register for free by clicking here and then head along to meet us at our stand C30.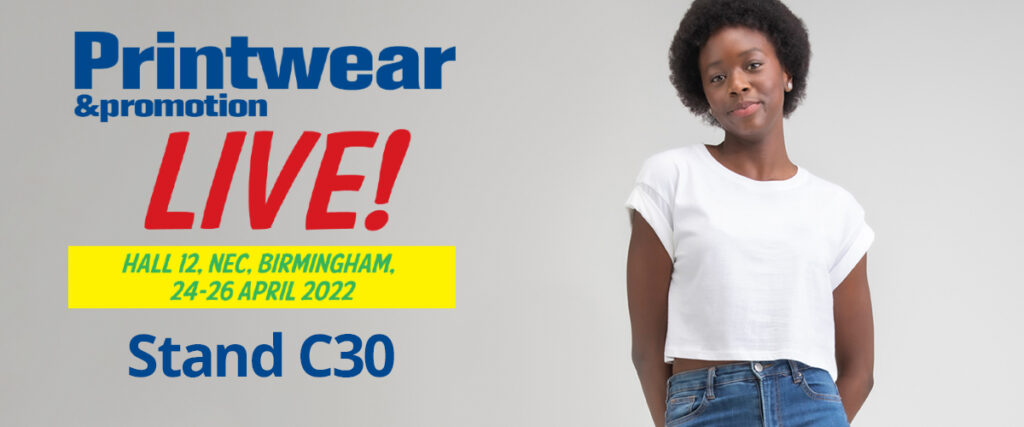 We look forward to seeing you there!