Happy birthday to us! Celebrating 20 years of our sustainability journey
2020 has been a crazy year for sure, but nevertheless here at Mantis World we have a cause to celebrate – it's our 20th birthday! To mark this special occasion, you may have noticed we've given our branding and our website a little makeover.
"Having launched at the start of a new millennium, it's perhaps fitting that our 20th birthday coincides with these interesting times!  I'm immensely proud of what we have achieved and grateful for the support of our customers and friends over the years and for those who are joining us on the next exciting part of our journey." says Prama Bhardwaj – our founder and CEO – about getting to the 20-year milestone.
Since the very start, sustainability and fairness have been at the centre of our ethos. Our new site makes it easier than ever to learn all about our story and ethics. You can discover where Babybugz, Superstar and all your other favourites are being manufactured, and see where the raw materials originate from. We've cut out the confusing jargon and made things interactive and easily understandable.

As part of our rebrand, we are very happy to share our new logos with the world. In case you were wondering what the three dots stand for, they symbolise the triple bottom line of People, Planet and Prosperity that we believe every company should account for. That means looking after the people who make our clothes, respecting the environment and the natural resources which help create our garments, and creating prosperity for everyone in the supply chain!
At the beginning of this year, we launched our impact calculator, a handy tool for helping you discover the true environmental cost of our garments. These easy to understand metrics show the savings made by choosing organic – including water, energy and CO₂. Every product page on our website now has its own calculator, completely adjustable by quantity, so you can quickly see what kind of savings you can be making. We are also rolling our QR coded labels out across all our garments, which when scanned with a smartphone will show the wearer the same metrics and an inside look at the supply chain.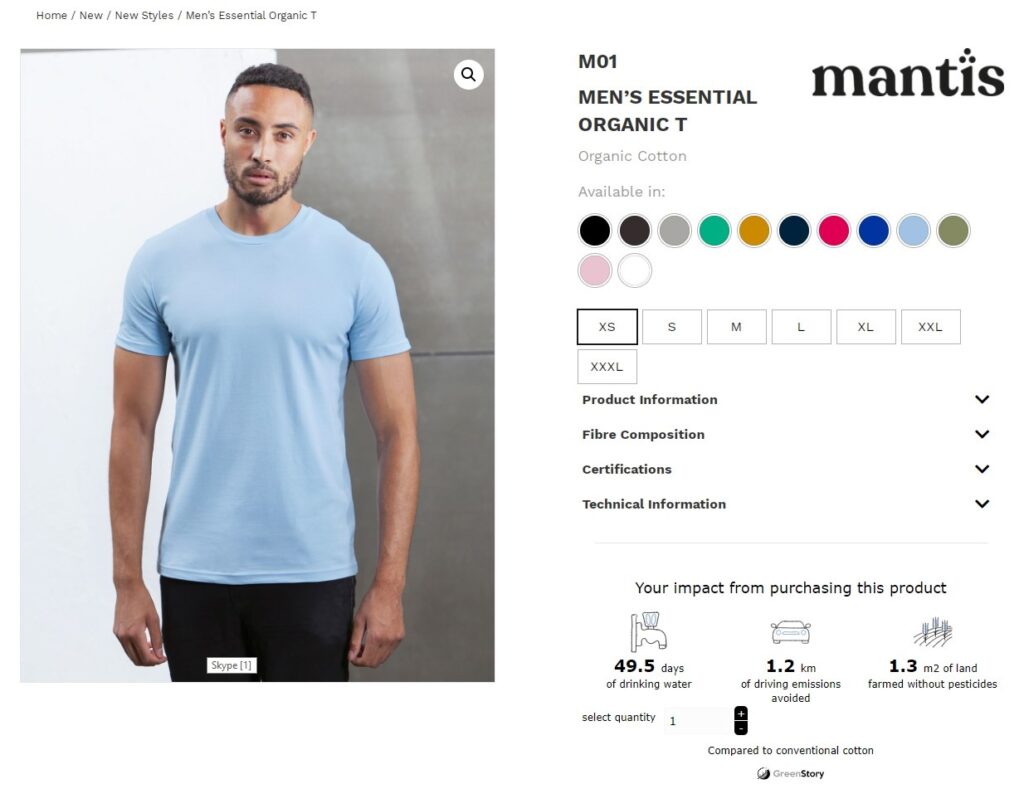 2020 has certainly been a turbulent year for everyone, but the whole team at Mantis World are committed to our mission: creating beautiful, well-made garments, and sharing with you and your customers how we can all make a difference.