Africa – Where it all started
We are proud to be one of the few brands in our industry to manufacture in Africa. Read on to find out why the the vast continent holds a special place in our hearts and our history, and to learn about their sustainable and fair farming practices. We suggest grabbing a drink and getting comfy because it's a long one.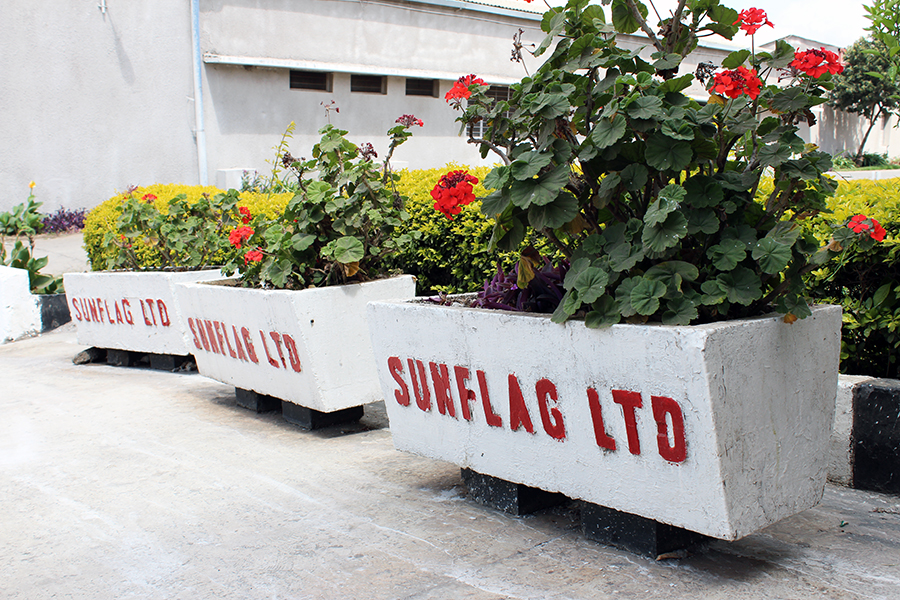 Sunflag Tanzania Limited
Our founder, Prama, was born in East Africa. Her grandfather built many textile factories in the region – including Sunflag Tanzania Limited, where we make our Made in Africa collection. Set in spacious surroundings, the legacy of her grandfather's love of gardening is reflected in the flowers and plants around the site. Prama has many happy memories throughout her life of time spent there with her family.
The People
The people who make our clothes are what make Sunflag so special. Being at the core of the community since the '60s, the relationship and openness between management and the workforce encourages a friendly atmosphere, built on mutual trust and respect.
Everyone has a voice
We understand that food security can be a worry. That is why measures are taken to provide this for workers and their families. Perhaps most importantly, everyone has a voice and is actively involved in the workers unions. Moreover, they guarantee maternity and sick pay.
A vertical factory
Sunflag is a vertical factory meaning we do everything in the same location, cutting down on the footprint of our garments. All the water used in the manufacturing process is cleaned using an effluent treatment plant. Therefore, the water is free of any dyes or chemicals that could damage the eco-system.
Where does our organic cotton come from?
Sustainability and equality is at the heart of our African production. We work with Biosustain, a Tanzanian organisation dedicated to supporting farmers and their businesses at a local level. All our cotton is rain fed, which means we save water compared with regions that use irrigation. Moreover, transport from farm to ginnery is by ox and cart saving on carbon emitted by trucks used in other countries.
Sustainable and fair farming practices
By encouraging sustainable and fair farming practices, we can ensure we get the highest quality of organic African cotton whilst investing in the future of communities across the Singida, Simiyu and Tabora regions of Tanzania. To find out more about the wonderful work they do, just click here.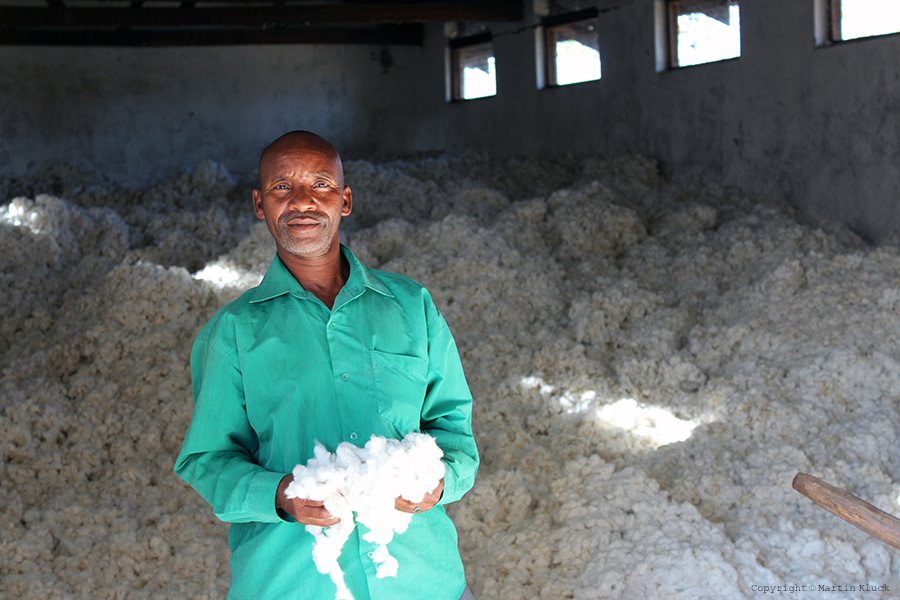 Staying true to our roots
Over the years, we have grown and now source all over the world, but we've vowed to stay true to our roots as a brand. We've learnt many valuable lessons in Africa which have shaped how we have done business over the last 20 years.

In conclusion when we say 'Made in Africa', we say it with love and pride.
In addition you can click here to see our full range of Made in Africa garments.