We've been recognised as a Climate Leader in the textile industry!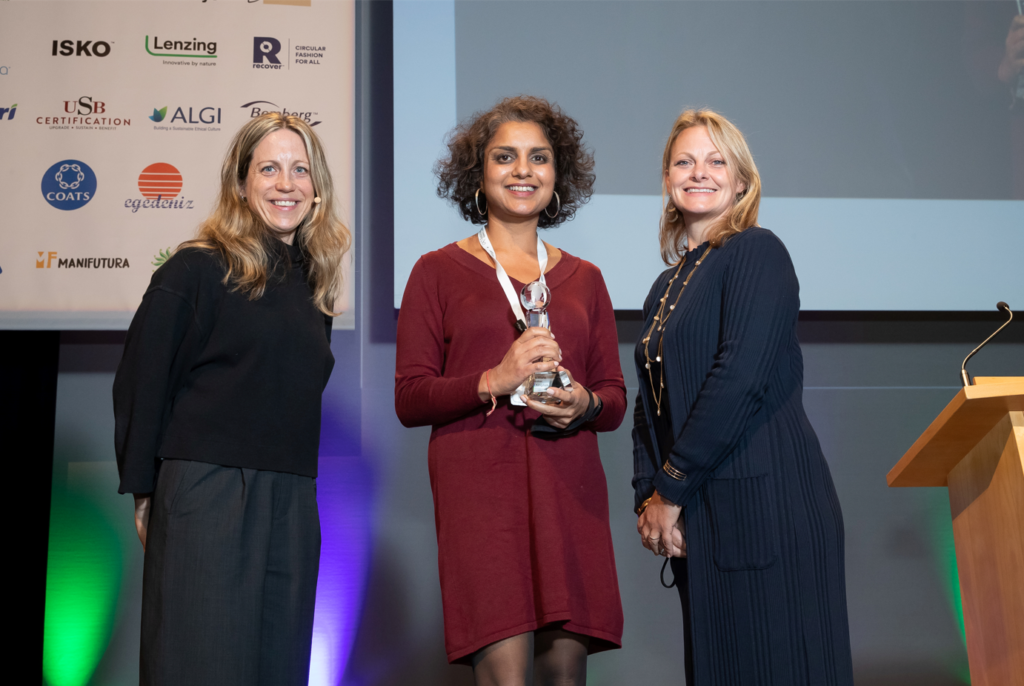 We have some good news to shout about!
We're utterly delighted to announce that we have been named as winners of Textile Exchange's Ryan Young Climate+ Award. We've been recognised as a Climate Leader in the textile industry, which is an enormous honour for us.
Who are Textile Exchange?
Textile Exchange are a global non-profit organisation that we've been working with for over a decade. They help brands, retailers and suppliers to connect and compare their climate strategy and impact. Moreover they encourage the use of preferred materials such as organic cotton and recycled polyester. Earlier this year, they released their Material Change Index. This is the largest peer to peer comparison initiative in the textile industry. Mantis World were recognised as a leader of material change. We were awarded the highest score due to our commitment to using organic and sustainable fibres, amongst other key factors.
What is Climate+?
When they announced their Climate+ strategy in 2019, we took it upon ourselves to adapt our own climate policy to fit it. The aim of their strategy is to reduce the greenhouse gas emissions of the textile industry by 45% by 2030. It's a big task, and requires all participants to really take a look at their policies, and how they can improve on areas including water, soil health and biodiversity.
So what's the award for?
Textile Exchange created the award in honour of former Chief Operating Officer Ryan Young, who tragically passed away in 2020. We have been lauded for our "innovative, scalable, and transparent programs". We've put these in place to meeting the Climate+ strategy goals. This includes our Impact Calculator, which allows the wearer to follow every step of the garment's supply chain and see the impact savings of choosing organic by scanning a QR code on the care label. This clever technology has been developed in cooperation with sustainability platform Green Story, which enables brands to accurately measure and communicate the positive impact of their products. By combining Life Cycle Assessment methodology with interactive data and impact visuals, their 'Know your Impact' tool is empowering consumers to know their impact and make choices that are better for the planet and the generations to come. In addition, we believe that putting traceability and responsibility front and centre for customers is essential. This is a great way to help everyone see the role they can play in reducing our impact on the earth.
"We are honoured and delighted to have been selected as the winners of the Ryan Young Climate+ award. At Mantis World, we place fair and responsible practice at the very heart of our business, and are forever striving to do better. We are grateful to Textile Exchange for recognising our work in making transparency and impact savings accessible to all our stakeholders. Our own climate strategy was shaped by Ryan's inspiring words back in 2019, and so to receive the inaugural award in his name is very humbling. We may be a small business, but we are demonstrating every day that nobody is too small to make a difference."

Prama Bhardwaj, CEO and Founder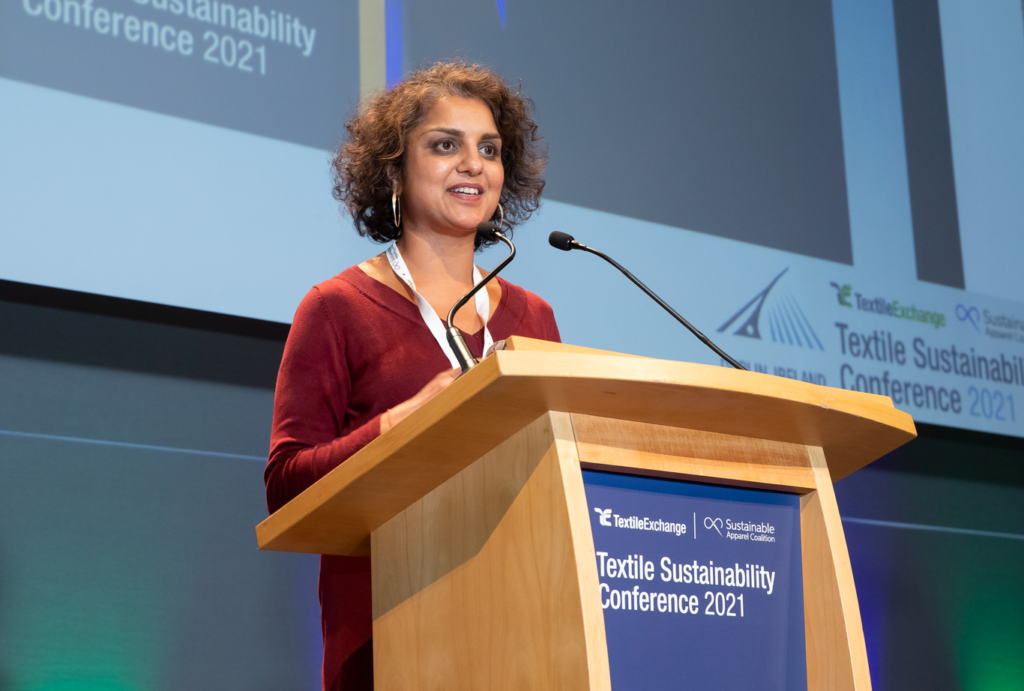 This year's winners of the Ryan Young Climate+ Award were announced at the 2021 Textile Sustainability Conference in Dublin, Ireland on the 16th of November.