Mantis World at the "Source" of Ethical Manufacturing Discussion
In July this year a selection of the most pioneering brands, suppliers and retailers gathered together at the Source Summit in London to focus on the issue of sustainability in the fashion industry. Established in 2011 by the Ethical Fashion Forum as a platform to discuss issues that affect the sector and to facilitate change, this 1 day industry convention provided an opportunity for networking, sharing best practice and debate – with this year's focus being on transparency and traceability.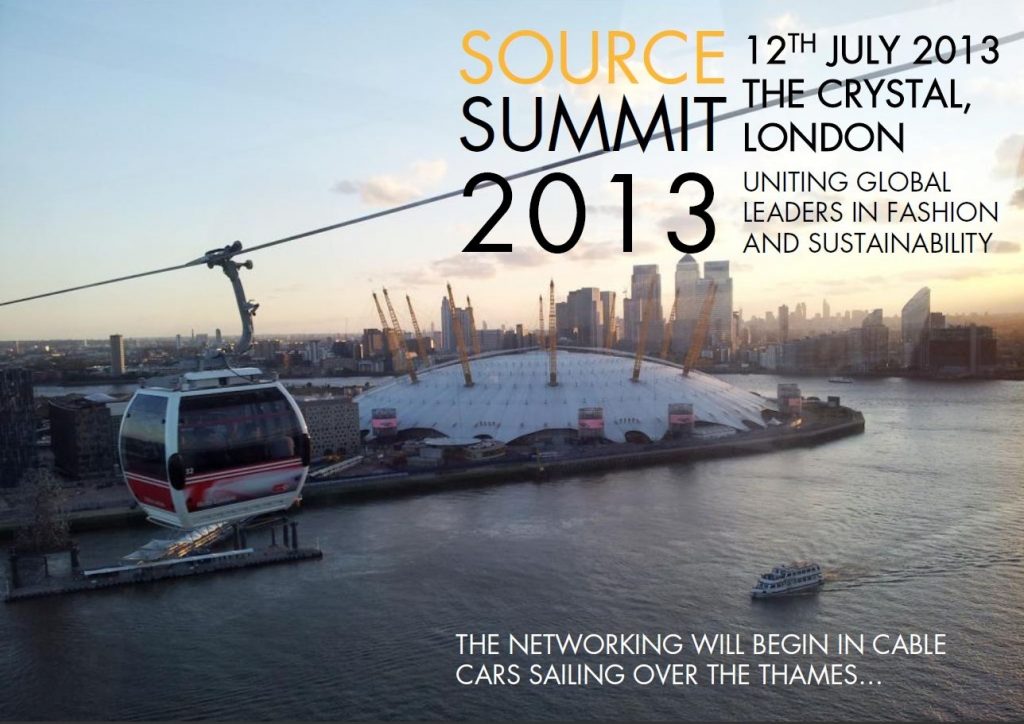 Speakers ranged from the editor of Vogue.com and supermodel Amber Valetta, to heads of sourcing and design from designer level to high street – and Mantis World's very own Russ Spiller.
In this panel, which includes Russ, we hear the inside story from global corporates, small business pioneers and suppliers large and small that are achieving major impact when it comes to people and the environment. Click here to watch the video: http://new.livestream.com/beinspiredfilmslive/sourcesummit13/videos/24192452
The overriding message of the day was that sustainability is more important than ever right now. Of course, the impact of the Rana Plaza tragedy in April featured strongly – leading to discussions regarding ethical manufacturing practices and the balancing of profit making and worker conditions in the supply chain.
Mantis World are proud to be a founding partner of the EFF and supplied the T-Shirts for this year's event. More importantly, we are more determined to push ourselves – and the industry – to do things the way they should be done. Our "Well Made" ethos has never been more important.